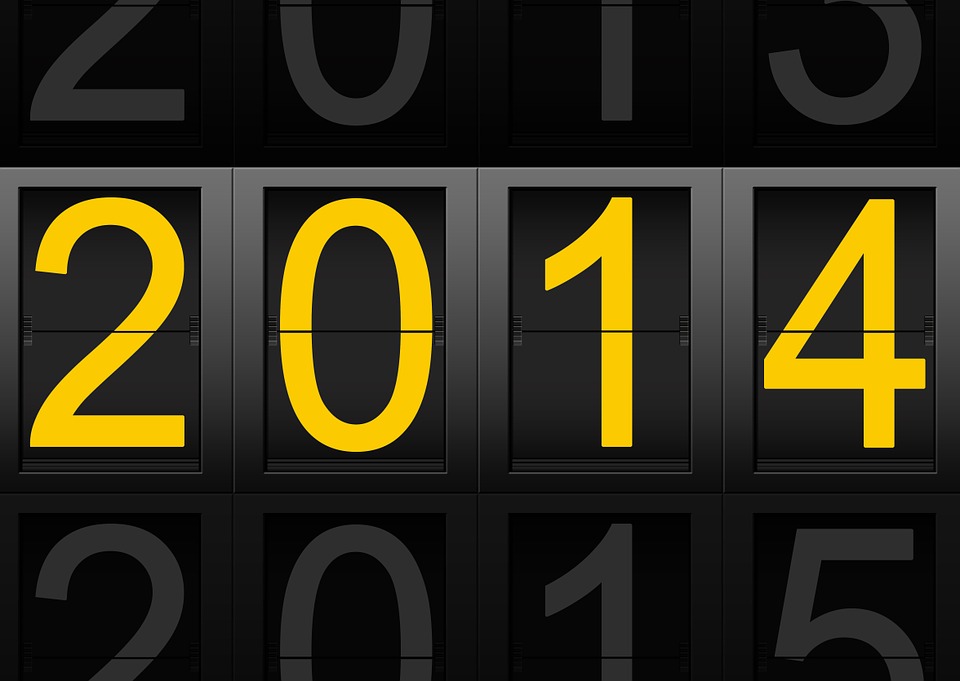 My 2014 Recap
Happy New Year, everyone!
Before I can finally close the chapter of 2014, let me share you some of the highlights happened to me for this entire year. I couldn't put this blog post to my personal website (https://abramlimpin.com/old) right now because I still have to renew my domain and apply for web host subscription.
Anyways, here are the (incomplete) list of my recap:
Personal
Started writing on a journal / Starbucks planner but ended last June
Started living in Taft, Manila for almost a year; Rented a condo unit (studio-type) at The Grand Towers
Maintained a short haircut
Started drinking coffee regularly during the last quarter
Started drinking red wine almost every week
Bought myself a Lumia phone (and I've never been disappointed)
Retrieved my old Globe number but eventually lost my other phone
Took care of a cactus (I named it Zelly) for almost a year (and still alive!)
Spent most of the time talking with people under and over my age
Managed daily and monthly expenses using a tracker from Excel
Finally got a business card
Received my first stock dividends / share from my company
Dev
Maintained my Stack Overflow account with 2120 reputation points and 31 badges
Started learning SignalR, AngularJS,

ASP.NET

MVC 4 and LINQ
Deployed and published websites in Windows Azure
Participated in Hack The Climate 2014 hackathon last June 6-7
Participated in AngelHack Manila 2014 hackathon last July 26-27
Participated in HERE Manila 2014 hackathon last December 6, with my 4 WB-DEV2 students; won 4th place out of 15 participating groups
Developed and maintained applications and/or websites for the following clients: Themes & Motifs, Robinsons Galleria, Robinsons Ermita, Mr. Choi Kitchen, Studio C Interior, FlyAce, CHARIS Foundation, Capital City Alliance Church, MORESCO-1 and  Hearts & Bells.
Academe
Marked my 3rd year of teaching in De La Salle-College of Saint Benilde last September
Maintained outstanding STAR rating for the entire year; received Learning Centered Teacher and Outstanding Teacher awards
Received an outstanding rating from PARF for the school year
Transferred from Computer Applications (CA) program to Information Systems (IS) program starting the school year 2014-2015
Had given the opportunity again to become a CAPROJ/ISPROJ adviser (almost 90% of the groups passed)
Had given the opportunity to become a student adviser for IS program during the first term of the school year
Conducted special class (PROGLAN) during the first term of the school year
Chosen as the adviser for our school's organization (CBA)
Update web development lesson plans and coding exercises – focused on Twitter Bootstrap as the design framework +

ASP.NET

as the programming language
Attended Microsoft Ambassadors for Education's Train the Trainers Program last May 8-10; awarded as the best presenter during the last day of the training
Conducted MS Office 2013 training for teachers from Molino Elementary School last May 23
Conducted mock authorship exam as final examinations for WB-DEV2 students for 2nd Term, SY14-15
Attended DLS-CSB CIRC's Curriculum Competency Seminar-Workshop in PHINMA Training Center Tagaytay and Punta De Fabian
Health
Started the year joining in a nutrition club
Lost weight from 75 to 70 kilos
Quit eating potato chips since April
Stopped eating rice last April – chose potatoes and pasta as alternatives for carbohydrates
Quit eating French fries since August
Quit drinking sodas since October
Donated blood at Philippine Heart Center last December 20
Lessened water intake from 8 to 6 glasses (bad!)
Spent few sessions playing table tennis
Travel
Went to Pampanga to visit our ancestors house
Went to Tagaytay for our school's annual retreat
Went to Baguio for our school program's annual faculty team building
Went to out-of-town trip to Cagayan de Oro for a client user acceptance testing and workshop training
Travelled from Manila to northern part of Quezon City (and vice-versa) using the LRT-1 for the first time
Spent my Christmas vacation with my past students and friends at Matabungkay, Batangas and Tagaytay
Events
Attended and co-organized Benilde's SMITensity last February 24 at SMX Convention Center
Went to Sherwood for my first #HappyThursday last April
Watched my cousins' ballet performace in Cultural Center of the Philippines last May 25
Attended and co-organized (as a faculty) Hack The Climate 2014 in DLS-CSB's Augusto-Rosario Gonzales Theater
Attended one of my students' debut last August 15
Participated as an exhibitor from the last Wedding Expo Philippines, organized by Themes & Motifs
Attended and participated on the first Student Business Analytics Conference last October 10, organized by Computer Business Association (CBA)
Attended the Baccalaureate Mass and Commencement Exercises / graduation day last July 5 and October 18
Participated on my first team building with students last October during CBA's annual teambuilding
Celebrated my grandmother's 90th birthday at Mateo's Restaurant Cafe last November 22, together with my family, relatives and acquaintances
Attended Computer Business Association's CA Night at Exklusiv last November 22
Social Media
Had 2100+ Facebook friends (Almost half of them were my students); 168 accounts following my Facebook stories
Posted 14.4k tweets and increased Twitter followers to 768
Started using Instagram; Posted 200+ photos, with 300+ followers
Had 2200+ Foursquare check-ins, along with 41 badges
Connected to 716 LinkedIn accounts; received 40+ endorsements for

ASP.NET

, C#, Web Development and Microsoft SQL Server skills
Received a Klout score of 56
Leisure / Entertainment
Lessened watching movies in cinemas
Started watching Parks and Recreation series
Won the 2048 game and still playing the 2048+ series, with a current high score of 279276
Completed watching How I Met Your Mother from season 1 to 9
Finished the first season from NBA 2k14 My Career averaging 40 points, 9 assists, 8 steals and 4 turnovers
(Will be updating this blog post from time to time. Please excuse any typos or brevity.)
Indeed, it was definitely a good year. Thanks for reading!
(Visited 18 times, 1 visits today)