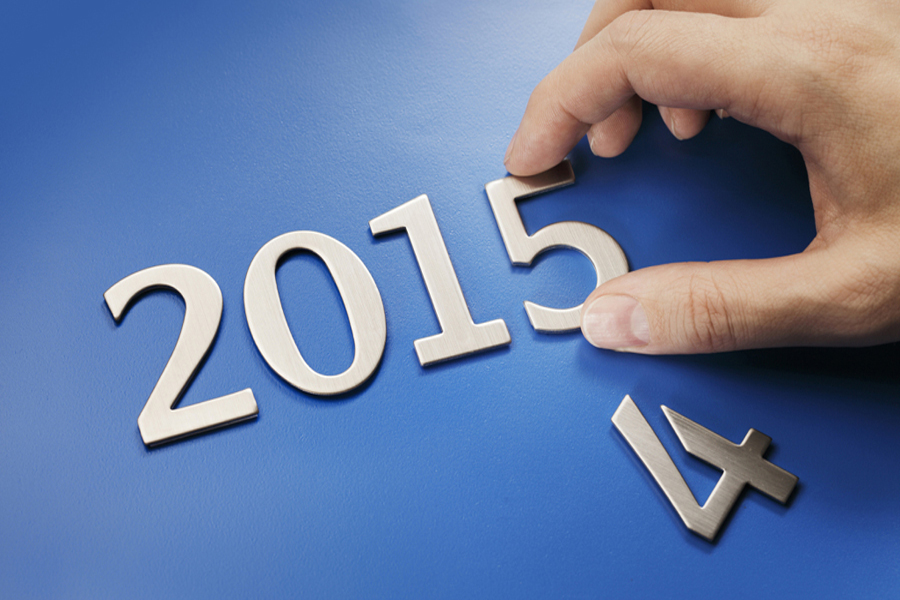 2015 Recap
It's been a (very) long time since the last time I blogged here in my personal site. I've been preoccupied much of these days but finally had the time to spent some hours to recollect what happened to my life for the last 12 months.
Personal
Stayed in my hometown (Bacoor, Cavite) almost the rest of the year after spending a year (2014) living in the metro
Started making home-cooked meals and 'improved' cooking my pasta dishes
First time visited a metropolitan trial court in Manila
Renewed my passport last October 19 (more travel outside the PH next year!)
Spent some quality time with my dad all day by repainting the walls of our house during the short break
Registered to vote for 2016 elections and claimed my voter's ID
Upgraded my dev machine (added some few RAMs)
Renewed my domain and revamped my website twice
Met some of my high school and college batch mates (still no reunion!)
Collected more photos of myself with friends compare last year (I'm really camera shy.)
Spent my week-long birthday celebration with my close friends
Spent more time with my best friend compare last year
First time being a godfather to my (baby) cousin and cousin's daughter
First time to spend a #HappyThursday with my brother and his girl friend last February 18
I got drunk twice (and not proud of it)
Still single (not sure if it's an achievement)
DEV
Maintained my Stack Overflow account with 2556 reputation points and 108 badges
Maintained and improved Themes & Motifs website for the entire year; Received 1M+ page views, 150k+ new and returning users, 230k+ sessions for the entire year; Collected sign ups of 3700+ wedding suppliers, 7400+ soon-to-weds, and 4100+ guests and writers
Improved progress in Codecademy and Codeschool
Completed the website (and closed the deal) with Hearts & Bells
Created a catalog website for Landlite Philippines
Maintained content for Mr. Choi Kitchen website
Attended the .NET Code Camp last October 10 at Globe Telecom (Makati), sponsored by PHINUG and DevCon.PH
Participated in the annual Angel Hack Manila hackathon event last August 8 in A SPACE
Played around with Google Maps API (Directions, Maps)
Improved Twitter Bootstrap (version 3) skills and know-how
Attended a Project Siena workshop last February 20 at Microsoft Philippines, together with my fellow Microsoft Educator Network ambassadors
ACADEME
Marked my 4th year of teaching in De La Salle-College of Saint Benilde
Handled Web Development (WB-DEV1, WB-DEV2, ISPROG3, WEBDEVT), basic (ISPROG1) and advanced (ISPROG2) programming classes for the school year
Maintained outstanding and very satisfactory STAR rating for the entire year
Finished my one term as the org adviser for CBA
Managed 20+ casptone groups both for Computer Applications and Information Systems programs
Attended the IS program's Android training last August c/o Sir Ronald
Conducted a ASP.NET web development training to IS faculty for course refresher
Conducted a C# training to Computer Applications students last June 19
Conducted more mock authorship exams and defenses as a preparation for CAPROJ2/ISPROJ2
First time to handle ISPROJ1 (documentation) course; all advisee groups who defended passed
Attended the Agile / Scrum training last May 23 c/o Mr. and Mrs. Pacana
Attended the annual What The Hack hackathon event with fellow Benildeans last April 11
Attended org advisers workshop / #FASTER last April 10 at Tagaytay
Health
Gained lot of pounds (~185) because of the holiday season (not an excuse though)
Quit eating doughnuts; maintaining intake of refined sugar
~1 year of not eating rice, french fries and potato chips; forcing myself to eat less junk food
Increased water intake from 6-8 glasses (compare last year)
Started Atkin's diet (low carb, high protein) diet to keep myself healthy for next year
Started the first few months participating to Herbalife's 10-day program
Still staying up late (~2 AM) but adjusting my body clock (and waking up as early as 7 AM)
Travel
Went to Quezon Province to spend the short vacation with my cousins last May 28-30; Revisited ancestral places and restaurants
Spent the term-break with my friends (and students) in a resort at Batangas last May 5-6
Went to Cagayan de Oro last April 16-19 for deployment (project); revisited favorite restaurants and stayed in hotels
Events
Attended the Limpin family reunion last December 26 at Lubao, Pampanga; reconnected with distant relatives and cousins we don't normally see for months
Spent my short break with my family at Enchanted Kingdom last November 30
Attendance my sister's (second) graduation ceremony last November 27 at Ateneo de Manila; Celebrated with a graduation dinner together with the family at The Heat (Shangri-la Plaza)
Celebrated my grandmother's 91st birthday at Four Seasons last November 22, together with my family and relatives
Went to LUDO BoardGame Bar & Cafe for the first time with my ex-students last November 21
Attended the commencement exercise / graduation last October 24 at PICC
Ate at Watami (Mall of Asia) with Jamie, Jello and RC last October 14 before they graduated
 Reconnected with my ex-students and advisees last October 2 at The Fort (also first time since the last time I slept from another house)
Attended the annual Wedding Expo Philippines (organized by Themes & Motifs) at SMX Convention Center last September 12 and March 22
Celebrated my big brother's birthday at Sambo Kojin (SM Southmall) last September 7
Reconnected with my fellow MSPs / Microsoft colleagues last August 27 at The Fort
 Attended our school's SMIT Night and watched different programs performed their talents last July 25
Attended the commencement exercise / graduation last July 11 at PICC
Went to Hole in the Wall (Century City Mall) with my friends at ate our late dinner last June 26
Attended the annual Philippine Wedding Summit (organized by Themes & Motifs) last June 20
Spent the dinner with my advisees last June 13 at Greenbelt, Makati
Watched my cousins' ballet performance at CCP last May 10 during the Flower Festival
Attended PSIA's Enablement Seminar on Technology / Infrastructure / Domain Knowledge last April 29 at AIM Conference Center
Attended a 2-day neuro-linguistic programming (NLP) workshop at Microsoft Philippines last April 23-24, sponsored by Microsoft Educator Network
Watched my cousins perform in Manhid: The Pinoy Superhero Musical last March 8 at PICC
Reconnected with my student Liza last March 6
Attended the commencement exercise / graduation last February 28 at PICC; ate lunch at Buffet 101 (Mall of Asia)
Social Media
Had 2400+ Facebook friends (most of them came from the academe); Made 373 friends this year
Posted 18.6k tweets and increased Twitter followers to 1000+
Posted 300+ Instagram photos, with 480+ followers
Had 2700+ Foursquare check-ins, 8 mayorships, along with 53 badges stickers
Connected to 936 LinkedIn accounts; received 60+ endorsements for 

ASP.NET

, C#, Web Development and Microsoft SQL Server skills
Leisure / Entertainment
Watched Star Wars VII: The Force Awaken last week with my mother and my sister at Alabang Town Center
Watched Spectre with my best friend Alyzza at Promenade (Greenhills) last November 14
Started watching On The Wings of Love episodes for the first few months since it aired
Watched Inside Out with my family at Alabang Town Center last August 30
Watched Avengers: Age of Ultron last May 7 at Gateway Mall with my mom
Thanks for reading! I hope everyone had a blast this year. Hoping for another great year!
(Featured image not mine.)
(Visited 29 times, 1 visits today)