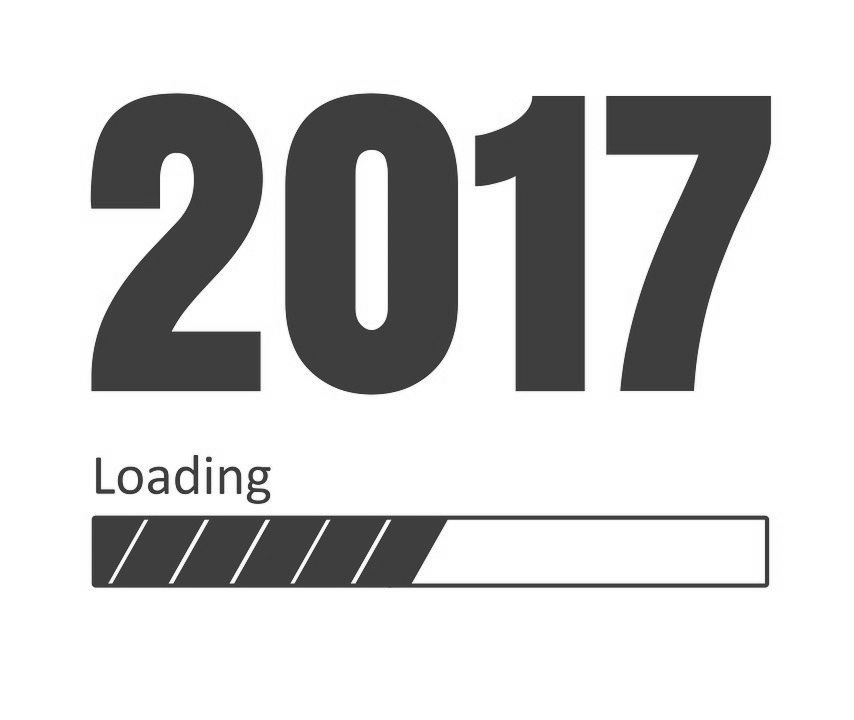 2017 Recap
Good day and welcome to another annual recap blog. For those who are visiting my blog for the first time, you can check out my past entries here: https://abramlimpin.com/tag/recap
Let me share some of the highlights that happened to me this year:
Personal
First time being an uncle
Celebrated my dog Toby's first birthday (he's now 1 year and 3 months)
Bought an AC unit
Collected 50s and coins as part of my yearly savings
Maintained my annual savings
Started to invest with Bitcoin
Spent some bucks to improve the garden area
First time to visit Grab Philippines' office
First time to try head massage from my student's wellness spa (thanks, Hazel!)
First time to try full body reflexology
Decided not to cut my long hair until the end of the year because of personal reasons
Lost my cellphone charger (again)
Received my SM Prestige card/status
First time to walked on a traffic EDSA road due to an 'emergency'
Ate at buffet restaurants with my friends more than twice compare last year
Upgraded my Internet connection speed at home
Learned how to play the Uno game
Quarterly visited Toby's vet clinic for consultation and maintenance
Rode a bike a few times after a long time
Stayed single (again) for the entire year
Dev
Brushed up my MVC skills using .NET and PHP
Received a new a dev laptop from my company (thanks, Boss!)
Spent most of dev work at home and at school
Developed the improved version of Directories Plus
Developed Paris Bijoux Philippines website
Developed Go Beyond website for Church of God Philippines
Developed a supply chain management system
Maintained Themes & Motifs websites
Maintained GameCon Philippines website
Maintained The Dessert Kitchen website
Deployed kiosks at Robinsons Place Manila (Ermita) last September
Participated as a mentor for NASA Space App Challenge (hackathon) last April 29
Conducted trainings for Themes & Motifs users
Academe
Received consecutive outstanding and very satisfactory STAR and PARF ratings for the entire school year
Handled IS students as their academic adviser for two straight terms
Accepted the role as the faculty adviser of our program's professional organization, Association of Information Management (AIM)
Prepared and developed courseware for ISPROG (programming) series
Handled a SPARK group for ISPROJ1/ISPROJ2; developed a tutorial management and reservation system for Student Learning Center
Handled web development (WEBDEVT, ENTSOC3) and IS Advanced Programming (ISPROG3) classes for the school year
Attended the annual IS outreach at Our Lady of Assumption last December 16; Decided not to celebrate our annual Christmas party
Participated the faculty advisers' training seminar last October 25
Participated in an Azure training at MISNET Education last August 22-25
First time since the last time I handled a Friday (3 hours) class
Attended the ISP strategic planning session last June 23
Conducted a programming mini-marathon during one of my subjects' quiz
Conducted a programming boot camp for CAPROJ2 students once a week
Participated as a mentor during Imagine Cup 2017; the group won as local finalists
Health
First time to weigh at least 200 pounds due to stress-eating and lack of exercise
Ate a LOT of fried chicken this year
Started eating pizza and bacon again after a year
Maintained drinking 6-8 glasses of water every day
Did not experienced serious illnesses for the entire year
Did not donate blood due to strict work schedule
Quit eating burgers
Maintained my no-rice challenge for more than 3 years
Travel
Took our family dinner at Sonya's Garden, Tagaytay last September
Spent the ISP annual team building in Baler, Aurora last May 27-28
Events
Celebrated our annual Limpin Family reunion at Bataan last December 30
Celebrated my annual Christmas party with my close friends at Tagaytay last December 22-23
Celebrated Christmas lunch with my work colleagues at Greenhills last December 16
Set up dinner with my friend Stephanie at Café Breton last December 14; Had the chance to catch up and had mini exchange gift-giving
Celebrated Christmas party with fellow CA faculty last December 9
Attended the annual Red Ninja Year Ender at B-Side Collective last December 2-3
Attended Luna Production's first gig anniversary at B-Side Collective last November 29; First time to hear December Avenue and Apartel live
Attended my school's graduation last October 28
Attended AIM's first general assembly last October 23
Attended a #BirthdaySix gig at Saguijo last October 6; First time to hear Ben & Ben live
Attended the annual Wedding Expo Philippines, organized by Themes & Motifs, last September 9
Attended Yellow Room PH and Luna Production's Moonlight gig at Social House (Circuit Makati) last August 18, 2017
Set up dinner with my friend Ricci at Gino's last August 17
Attended and participated the first GameCon Philippines at SM Megamall last July 8-9
Celebrated my sister's late birthday at Buffet 101 last June 26
Attended the annual Philippine Wedding Summit, organized by Themes & Motifs, last June 17
Set up dinner with my former students (Hazel, Andrea and Kat) at Dampa (Seaside), Pasay last June 2
Attended Ad Astra's Perspectives 2018 gig event at Benilde last May 26; first time hearing Autotelic live
Set up a surprise lunch with Andrea last May 10
Attended Banna Harbera's Sorrys and Goodbyes' music video launch at Saguijo last April 29-30
Set up dinner with my former students at Motorino last April 27
Attended Red Ninja Year 8 Fest at B-Side Collective last April 22
Attended Music Business Week's Playback gig event at SDA last March 31
Set up a dinner with my best friend at TGI Fridays last March 17
Attended Milesexperience's Anggulo music video launch at 12 Monkeys, Century Mall last March 4
Set up a dinner with Ricci at Kko Kko, Ortigas last February 22
Attended Terno Inferno gig at Saguijo with Bai last February 18; first time hearing UDD (formerly Up Dharma Down) live up-close
Attended Yellowcard's last concert, The Final World Tour, at Sky Dome last February 10
Set up a lunch with my friend after 2 years of not seeing her last February 6
Watched Sa Wakas 2017 with my sister at Power Mac Center Spotlight last February 5
Celebrated my birthday lunch at Sambo Kojin with my family
Set up dinner with Ricci at Ortigas last January 18, after years of not seeing her
Set up a surprise dinner for Bai, celebrating her birthday, last January 12
Social Media
Had 2700+ Facebook friends – mostly my students and colleagues
Posted 25.1k tweets
Checked-in 9000+ times in Foursquare/Swarm, with 50+ mayorships, and 130+ stickers
Connected to 1300+ LinkedIn contacts
Maintained my #onesecondeveryday Instagram posts every month
Lessened Snapchat posts
Received Platinum status/subscription from Grab
Uploaded several gig videos from my YouTube channel
Leisure / Entertainment
Watched Star Wars: The Last Jedi with my sister at Venice Cineplex last December 16
Watched Thor: Ragnarok with my family at a cinema last November 14
Watched 100 Tula Para Kay Stella with my family at a cinema last August 20
Watched Spiderman: Homecoming with Andrea at a cinema last July 12
Watched Wonder Woman at a cinema last June 4
Watched Guardians of the Galaxy Volume 2 at SM Mall of Asia last April 26
Started watching Rick & Morty series
Played Piano Tiles 2 with level 117 and unlocked 340+ songs
Played NBA Live Mobile with level 30 and 85 overall (average) players; joined my first league and met different players online
Played Freestyle Online Basketball with 2 level-50 (max) and 1 level-49 players
Completed the latest season of Mr. Robot
Completed the latest season of Silicon Valley
Completed the entire The I.T. Crowd series
Completed the entire How I Met Your Mother series (9 seasons) from January to February
Watched couple of Parks and Recreation seasons
I hope 2018 brings more fun memories. Thank you for reading. See you next year!
(Visited 54 times, 1 visits today)